We take pride in offering a wide selection of quality products for the most avid bibliophile to the most casual reader and everyone in between. At Logos Book Store, located in the Upper East Side, you will find modern bestsellers to classic literature, obscure novels and prize-winning literature, out of print books, controversial biographies, and even the occasional hard to find First Edition. Religious and spiritual books, fiction, non-fiction, history, psychology, children's and young adult books, all have a home on our shelves. Browse our selection of Blues, Jazz, Classical, and other genres of music to compliment your visit with us and be sure to peruse our selection of fine gifts and greeting cards for all occasions for the cherished ones in your life. Whether you live in NYC or are just visiting, come see what makes us unique.
Don't forget to stop back each week to see our new picks!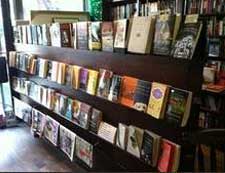 Current Best-Sellers
Pick of the week: Becoming by Michelle Obama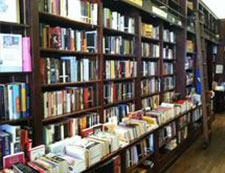 Fiction
Pick of The Week:
  The Woman In The Window by A.J. Finn

Children's and Young Adult
Picks of the week:
Flim-Flam Flora by David and Elizabeth Durst. Illustrations by Nicole Alesi
Home by Adam Leitman Bailey
The Magical Tale Of Birthday Dust by Patricia Cardello
The Harry Moon and Honey Moon books by Mark Andrew Poe, Regina Jennings and Suzanne Brooks Kuhn
The Curious George books by H.A. Rey and Margaret Rey
The Land of Oz books by L. Frank Baum
The Swallows and Amazon books by Arthur Ransome
The Mortal Instrument series by Cassandra Clare

Religious Texts
Pick of The Week:
The Illustrated Book of CHRISTIAN LITERATURE by Robert Van De Weyer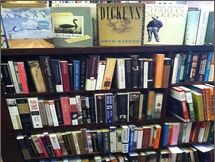 Non-Fiction
Pick of the week:
Thinking Fast And Slow by Daniel Kahneman
:Poetry
Picks of the week:
Light & Glory by Nina Carey Tassi
The Office Minstrel: Poems, New York & Paris 1970's to 2010
by Rachelle Bijou
Lines From A Canvas by Jacob Miller
Best Remembered Poems Edited by Martin Gardner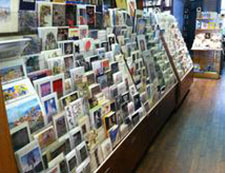 Cards, Music, and Gifts
Picks of the Week:   Pazzle Play Coaster puzzles, Dexter Gordon: 12 Classic Albums 1947-1962 6 CD set, Sonny Rollins: The Prestige Years 5 CD set, Roland Kirk Complete Recordings 1956-1962 4 CD set, Allport Humorous Impressionistic and Modern Art Birthday Cards, the fine art cards of Sonia Grineva and all Mooonlight and Roses Cards.
Save